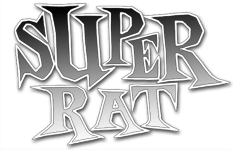 We are making a few changes to our website to make it better than ever.
Please check back again soon for some awesome new changes
and a whole new Super Rat community!
Need to contact us? Get in touch with Super Rat now:
Super Rat
Iron Gate Rd
Bellingham, WA 98226
(360)961-0269
Get notified when our new website is ready, just enter your name and email below!