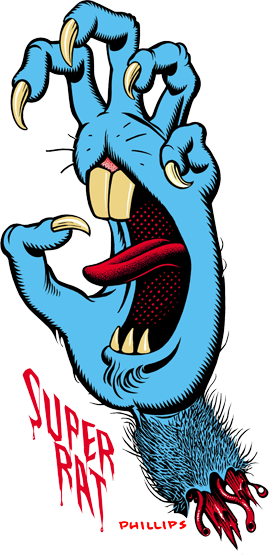 Super Rat is owned and operated by the Bjorklund brothers; Mark Bjorklund and Carl Bjorklund and is located in Bellingham, Washington.
Growing up loving skateboarding, custom bikes, custom cars and anything old school, fast and hand built, a passion was shared by the Bjorklund brothers for all things custom. This was the catalyst for the formation of what is known today as Super Rat.
After honing their skills year after year on their own one off custom projects, they decided to make the leap into custom motorcycles and the Super Rat brand was born. Years later and numerous magazine features and show winning motorcycles later, the brothers have found their niche building amazing one off customs and pushing the limits of speed and performance with their hand crafted works of art.
Due to the popularity of the brand and the growing following of motorcycle enthusiasts worldwide, the Super Rat clothing line was launched to provide fans with the ability to show their love for the Super Rat brand and the custom motorcycle lifestyle.
Our growing website and online community is a place for all things Super Rat, clothing, events, latest Super Rat news and much more. Thank you for dropping by and thank you for supporting Super Rat.