Super Rat Racing Out Of Nothing Documentary Movie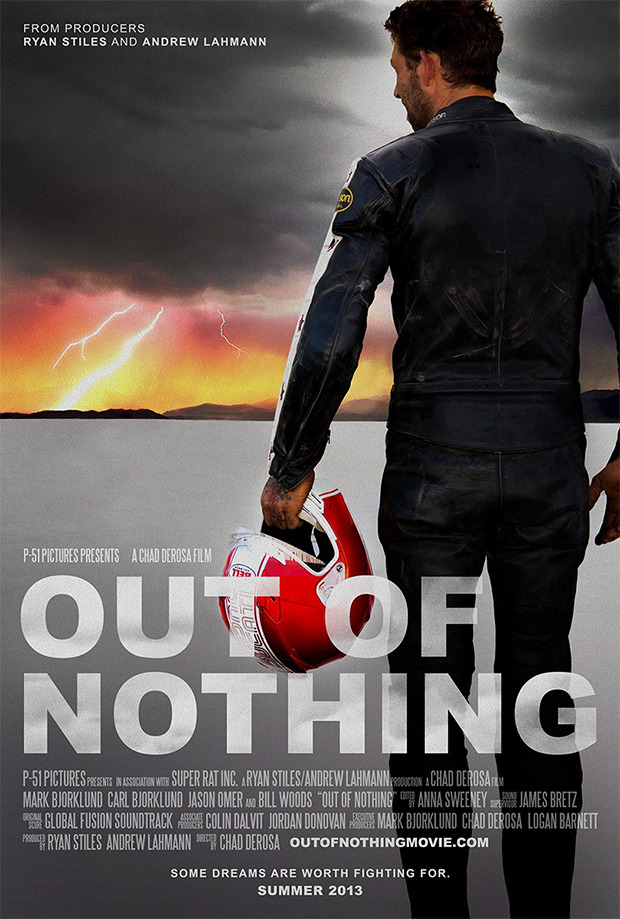 Super Rat Racing has been working on a new documentary film about setting land speed records at the Bonneville salt flats. We have been fortunate to have teamed up with our amazing production team that includes RYAN STILES, Producer, ANDREW LAHMANN, Producer, CHAD DeROSA, Director and ANNA SWEENEY, Editor to create the documentary film.
The film covers our journey building our special style of one off custom motorcycles in our Bellingham, WA shop that are then taken to Bonneville Salt Flats where they are put to the ultimate land speed challenge.. To SHATTER World Land Speed Records.
We have launched a Kickstarter campaign for this documentary, so if you like motorcycle racing and want to get some cool posters, t-shirts and other racing gear from the Super Rat team and help us reach our dreams, your support would be greatly appreciated. Many of the Kickstarter funding options include a pre-screening of the movie and a chance to meet the guys from Super Rat and the team involved in created the movie.
You can visit our Kickstarter project here:
http://www.kickstarter.com/projects/outofnothing/out-of-nothing-1
You can also learn more about the film and watch the opening trailer here:
and here is an article featured in the Bellingham Herald about our documentary film:
http://www.bellinghamherald.com/2013/08/04/3124185/bellingham-film-about-motorcycle.html
You can also support Super Rat by shopping for cool Super Rat t-shirts and custom fabricated motorcycle parts in our online store.